Building Project Information
The Results
On October 8th the church met in business to vote on a motion from the board to undertake the sanctuary remodeling project outlined on this page. You can view that meeting here. We received the vote in person, by email and via Zoom. The motion passed 54:21. We will be updating this page and sending emails to inform of the next steps. 
 
Introduction
The Hood View Church Board voted unanimously to recommend a sanctuary remodeling project to the church body. The church now has the opportunity to approve, modify, or reject the proposal by voting. This page outlines the scope of the project they are recommending and the process that we'll follow to come to a decision. 
Overview of The Process
Town Hall Meetings -- September 23, 24
Two informational meetings will provide an overview of the project. You can view a recording of the second meeting. You can also view a .pdf of the slides.
Church-wide Survey - September 24-October 1
We asked all church members to complete a brief, anonymous survey to provide feedback, ask questions, and indicate to what level they might support this project financially. We recommended that each church member in a household complete the survey. You can view the results online.
Time for Consideration & Prayer - October 2-7
After the survey period closed on October 1, members had one week to review the results, think, pray, discuss, and ultimately decide.
Church Business Meeting - October 8, 7 pm
On October 8 at 7 pm, we met for a church business meeting. It consisted of those who attended in person at the church and those who joined us online via Zoom. We also had individuals that notified us in advance that they intended to vote in absentia.
The Vote
During the Church Business meeting, all members of the Hood View Church had the opportunity to vote on this project. Options included rejecting, modifying, or accepting it. 
Scope of the Project
The Project entails 5 components:
1. Steeple Repair and Replacement - $145,000
2. Add Windows to the Sanctuary Sides - $35,000
3. Remove the Soffits, Drop Ceiling and Posts from the Sanctuary - $100,000
4. Heating and Air Upgrade - $98,000
5. Finishes Upgrade (Carpet, Paint, New or Reupholstered Pews) - $180,000
The total costs for these elements is $558,000.
In addition there are $92,000 of fees to cover architectural, engineering and permitting costs. We're also building in a $167,400 (30%) contingency because this is a remodel of an old building and there may be unanticipated expenses. This creates a total project cost of $817,400.
Funding
We have approximately $200,000 in hand that can be allocated to this project, leaving $617,000 to be funded through donations and a loan from the North Pacific Union Revolving Fund.
Conceptual Photos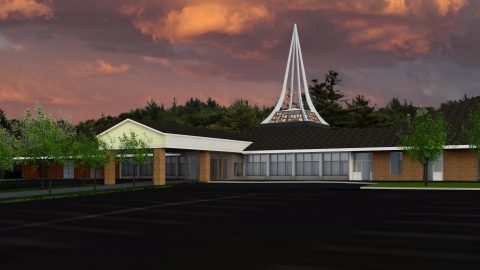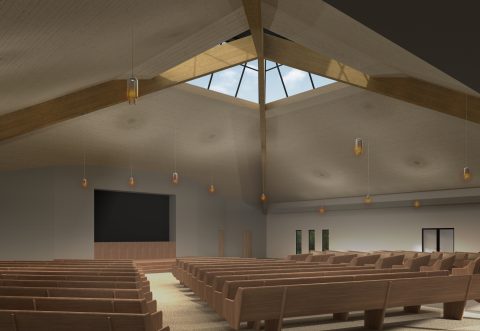 Updated: 10.14.2020 11:50 am